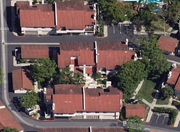 The homebase of the Inner Circle from 2009 on. It's Tommy's place, there's a bar, and there's a grill hence the name.
Location of adventures like:
The Jesus Christ Guy
That Time Brian's Car Got Towed
Remember when we those guys stopped Jojo and asked if he was Muslim when were walking across the street from Los Primos?
Real Band is fun, I like Real Band.